Coming Out? Already Out? Get the support you need.
Huron County Pride has put together the following list of supports (local, provincial and national) relevant for LGBTQ+ individuals.
Kids Help Phone
Kids Help Phone is a Canadian and world leader known for our expertise and continuous innovation as Canada's only 24/7 counselling and information service for young people. Since 1989, our trained, professional counsellors have been listening to kids, often when no one else can or will. We are always there – supporting young people wherever and whenever they need us most.
www.kidshelpphone.ca | Kids Help Phone LGBTQ page 
---
 Good2Talk
Good2Talk is a free, confidential and anonymous helpline providing professional counselling and information and referrals for mental health, addictions and well-being to post-secondary students in Ontario, 24/7/365.
1-866-925-5454 or connect through 2-1-1 | www. good2talk.ca
---
Lesbian Gay Bi Trans Youth Line
Anonymous & Confidential. Talk to other Youth for support and information Open Sunday – Friday from 4pm till 9:30pm. Only for youth 26 and under.1-800-268-YOUTH | www.youthline.ca
---
Egale
Egale Canada (formerly Equality for Gays And Lesbians Everywhere) is an advocacy organization founded in 1986 to advance equality for Canadian lesbian, gay, bisexual and transgender (LGBT) people and their families, across Canada.
www.egale.ca
---
PFlag Canada
PFLAG Canada is a national charitable organization, founded by parents who wished to help themselves and their family members understand and accept their non-heterosexual children. The "coming-out" process can be a critical time for families. When the adjustment period is particularly long or painful, relationships can become permanently damaged, resulting in a lifetime of emotional scars. People cannot always rise above the challenge of accepting themselves or their family member, and the results can be devastating, even fatal. We support these families through today, and give them hope for a better tomorrow.
www.pflagcanada.ca | 1-888-530-6777
---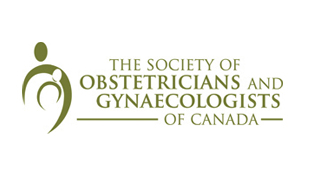 Sexuality & You
Providing 24/7 solid information. Creating motivation to make the right choices. And explaining ultimately how your behavour contributes to your sexual well being from experts in the fields of Sexuality.
www.Sexualityandu.ca
_________________________________________________________________________________
211
Free. Confidential. Live 24/7. Available in over 150 languages. Ask us about Health services and support, financial and social assistance, food assistance, housing, utility help, government programs, disability support progras, newcomer services, volunteer organizations, seniors services, parenting, etc. When you don't know where to turn, turn to 211.
Call 211 | www.211ontario.ca
---
Rainbow Health Ontario Network
Rainbow Health Ontario works to improve the health and well being of LGBTQ people in Ontario, and to increase access to competent and LGBTQ friendly health care services across the province. We do this by providing education and training to providers, advocating for public policy change, sharing information and consulting with service providers and organizations.     https://www.rainbowhealthontario.ca/
---
Queer Ontario
Queer Ontario is a provincial network of gender and sexually diverse individuals — and their allies — who are committed to questioning, challenging, and reforming the laws, institutional practices, and social norms that regulate queer people. Operating under liberationist and sex-positive principles, we fight for accessibility, recognition, and pluralism, using social media and other tactics to engage in political action, public education, and coalition-building.   http://queerontario.org/
---
Trans Lifeline
Trans Lifeline is a 501(c)3 non-profit dedicated to the well being of transgender people. We run a hotline staffed by transgender people for transgender people. Trans Lifeline volunteers are ready to respond to whatever support needs members of our community might have.    Tel:  1-877-330-6366      Website:  https://www.translifeline.org/
---
Huron County HIV Network
Volunteer agency offering support to HIV positive people, those at risk of becoming HIV positive and their families * facilitates access to appointments * education and advocacy * speakers available.    Tel:  519-482-1141   Web:  http://huroncountyhiv.ca
_______________________________________________________________________________________________________________________________
Victim Services of Huron County
Victim Services of Huron County is dedicated to providing short term emotional support, practical assistance and community referrals to victims of crime, trauma and tragic circumstance in partnership with community and emergency services.  All services will be provided in a client centered and culturally competent manner. Victim Services Huron is committed to empowering all clients. We recognize that the client is the decision-maker and Victim Services Huron will offer support in the process of making informed decisions.  Tel: 519-600-4108
Web: https://www.victimserviceshuron.ca/
E-mail:  info@victimserviceshuron.ca
______________________________________________________________________________________________________________________________________